Project completed as an employee of Crush Studio
Specific Responsibilities:  Graphic Design

Experiential Design: Crush Studio  
Location: Denver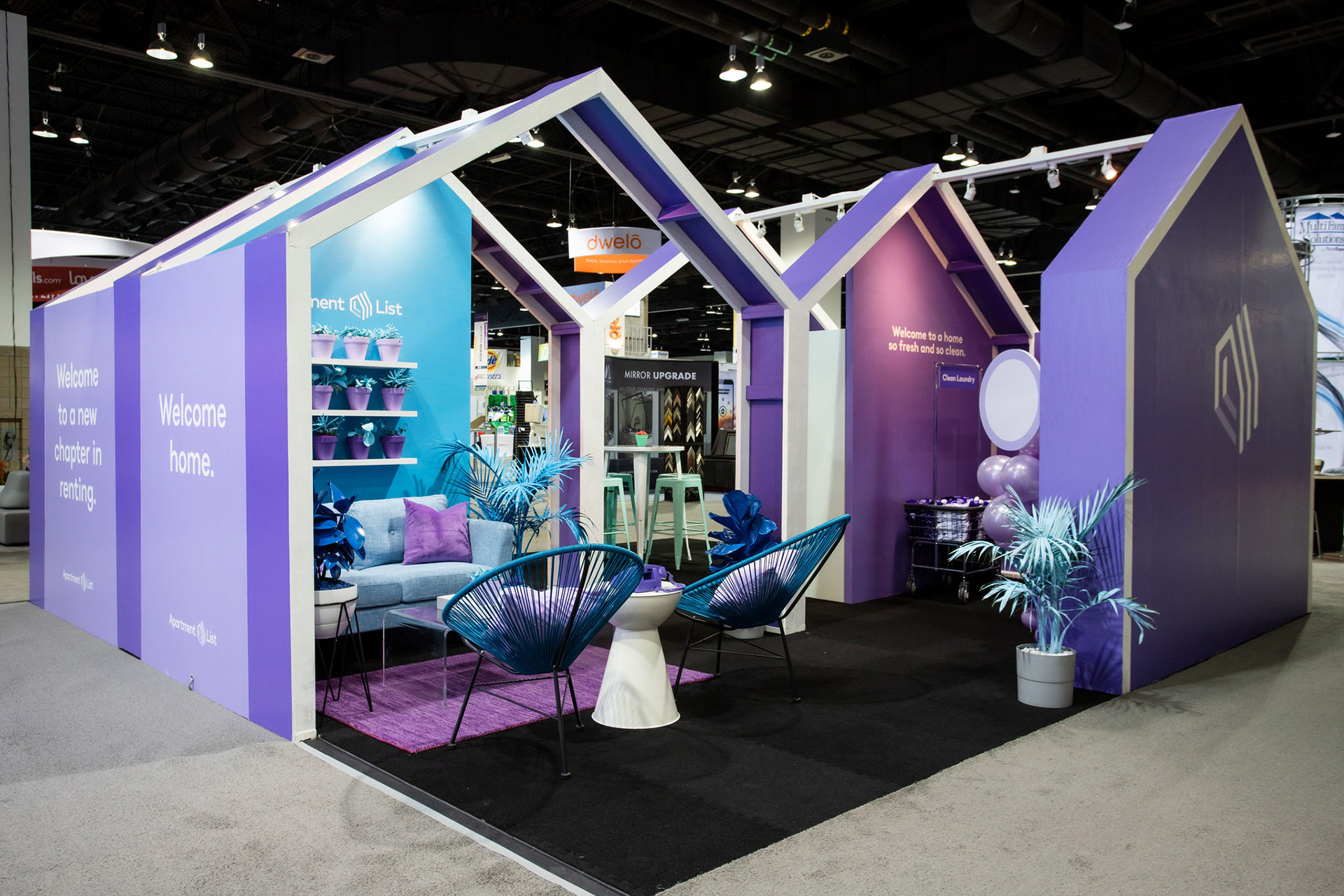 Apartment List helps renters find their dream homes that check off all of their must-have amenities with personalized search results. Looking for a dine-in kitchen and a washer and dryer in-unit? Look no further than Apartment Lists NAA Booth. Their refreshed design language and colorful new palette come to life in this life-size logo inspired booth.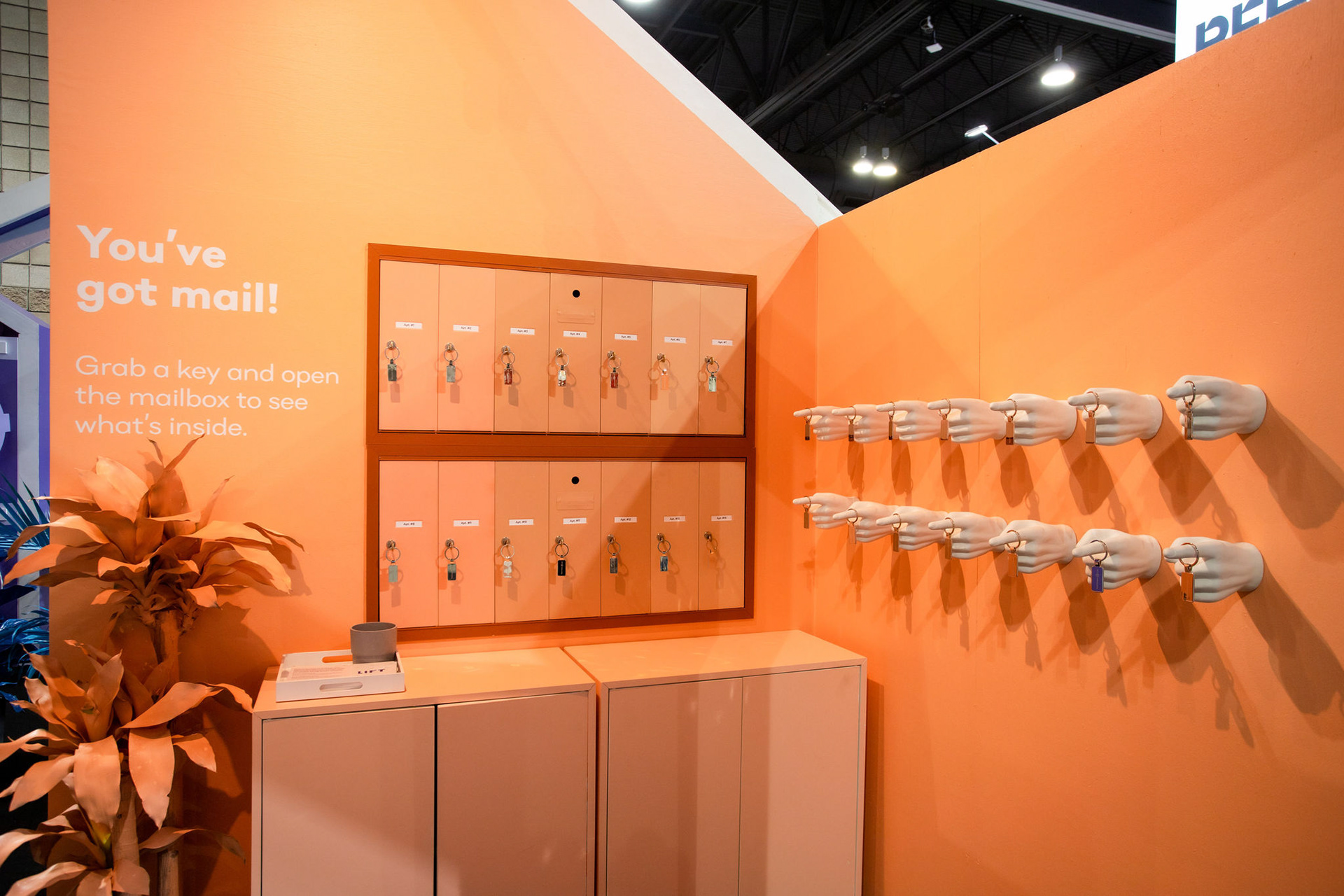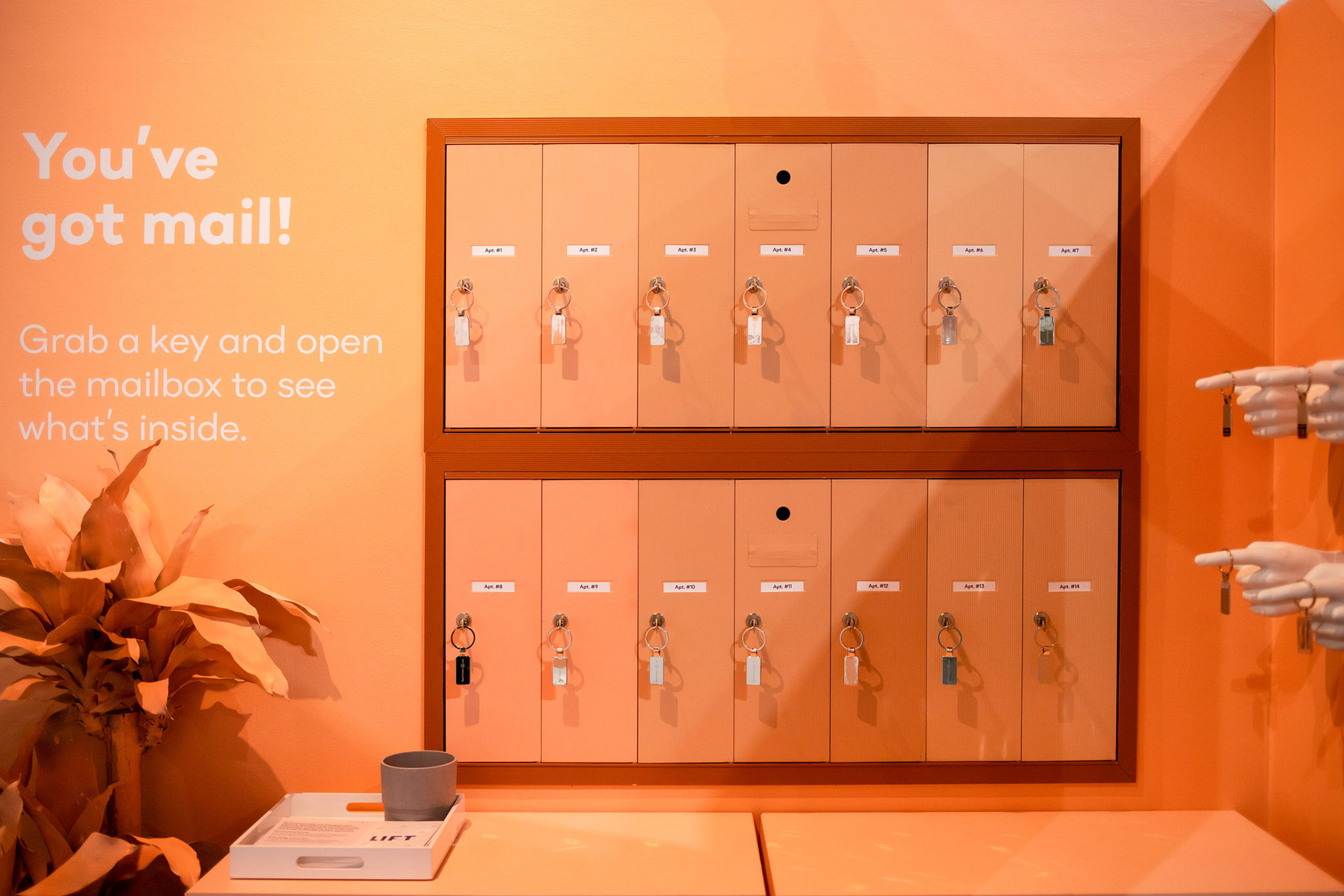 The goal of this booth was to stand out among the sea of competitors at the NAA Apartmentalize conference. The monochromatic rooms feature fun interactive details like a prize-filled mailroom, a kitchen stocked with cookies and cold brew, or an instagram-worthy laundry room.
Every square inch of this booth is branded, including the laundry detergent, tshirts, and fridge magnets. From the custom-made appliance graphics, the painstakingly pantone matched paint, to the brand language on the wall, this booth was unmistakably Apartment List.