Project completed as an employee of Crush Studio
Specific Responsibilities: Graphic Design

Experiential Design: Crush Studio  
Partner Agency: Alison Brod Marketing & Communications
Location: New York City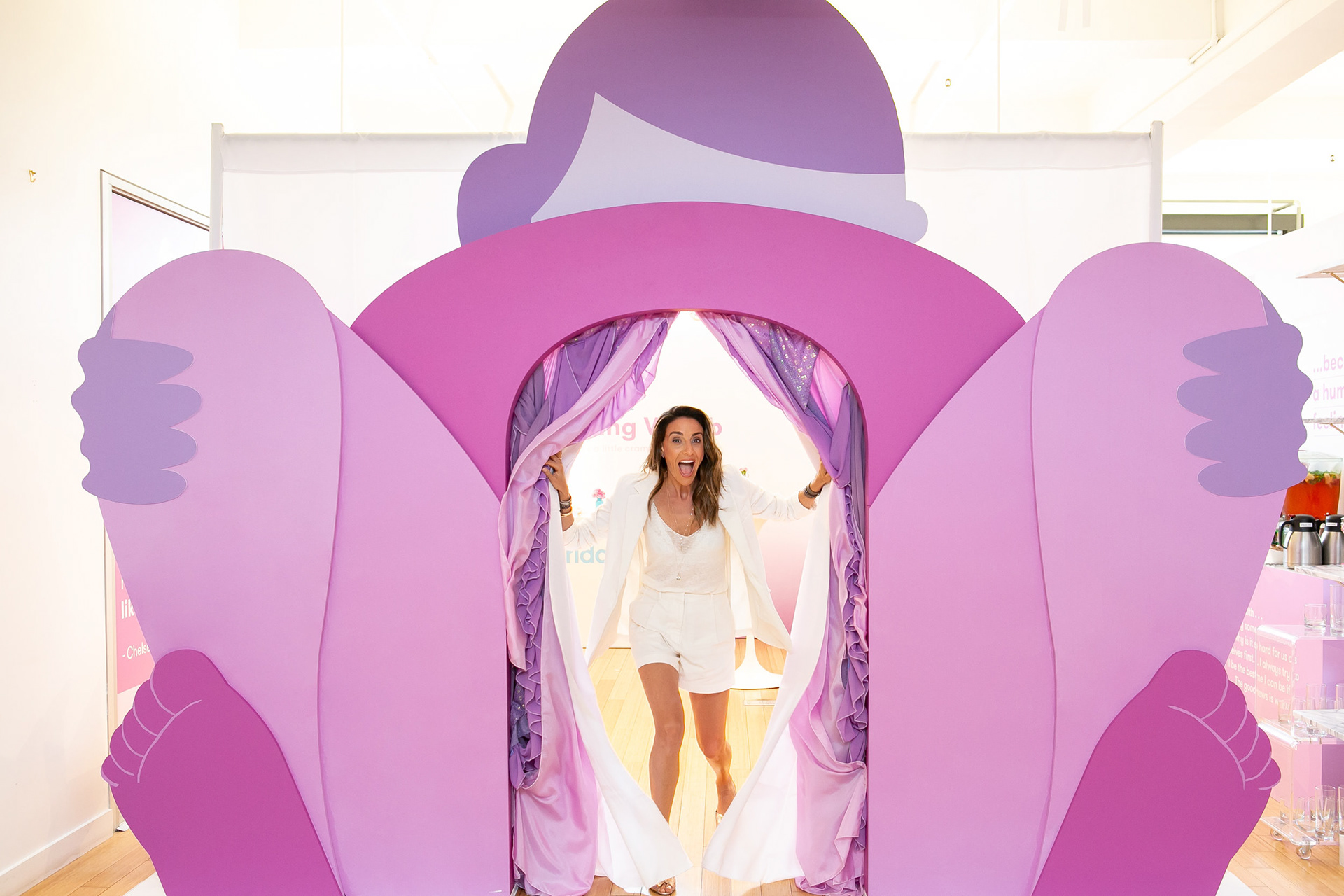 Frida aims to make parenthood a little bit easier with products that center around the wellness and comfort of mom and baby. Before Frida Mom, Mom's had to DIY their own postpartum recovery kits with clever 'hacks' found via Facebook groups and Mom blogs. 
The goal of this space was to not only introduce Frida Mom to the world—but to shine a light on the DIY dark ages of new parenthood. The realities of postpartum can be shocking for first time parents, especially when there are so few products available.
Room vignettes were designed to help walk the guests through the process—from hospital to home. Each stop highlighted the not-so-glamorous or painful aspects of birth such as adult diaper-wearing, hemorrhoids, and perineal tearing. In tandem, guests were introduced to Frida Mom products that helped to bring comfort and control back into the new mom's hands.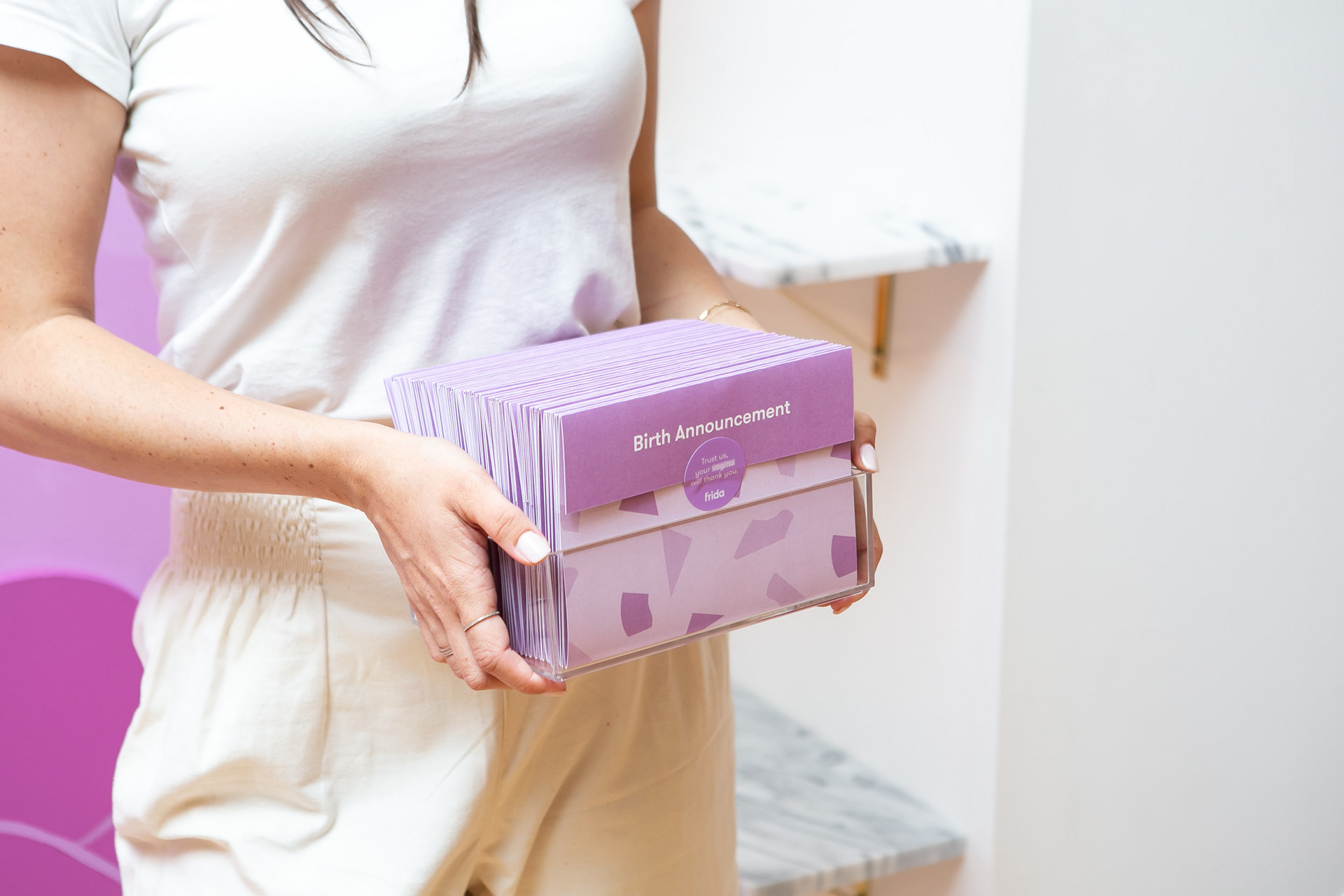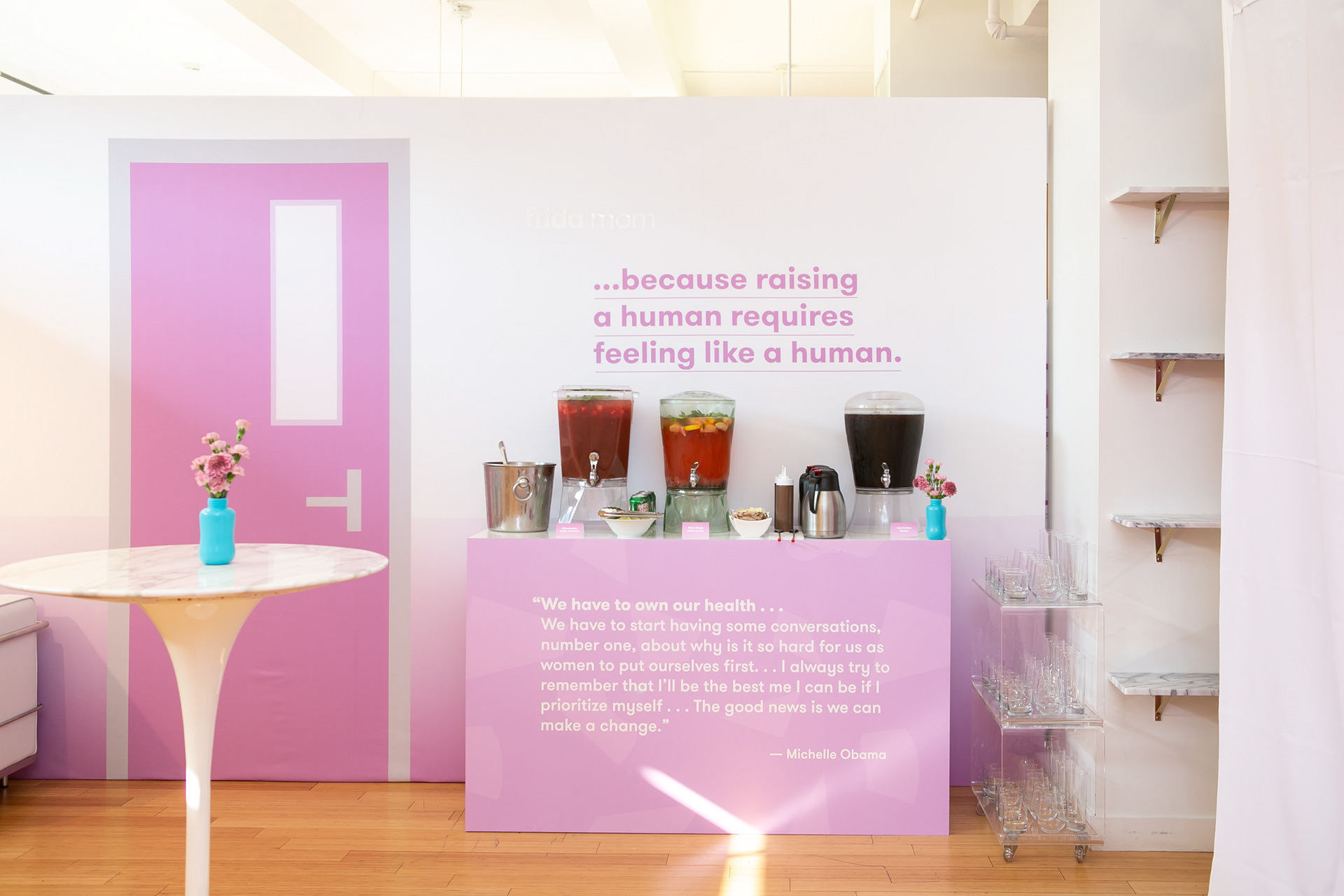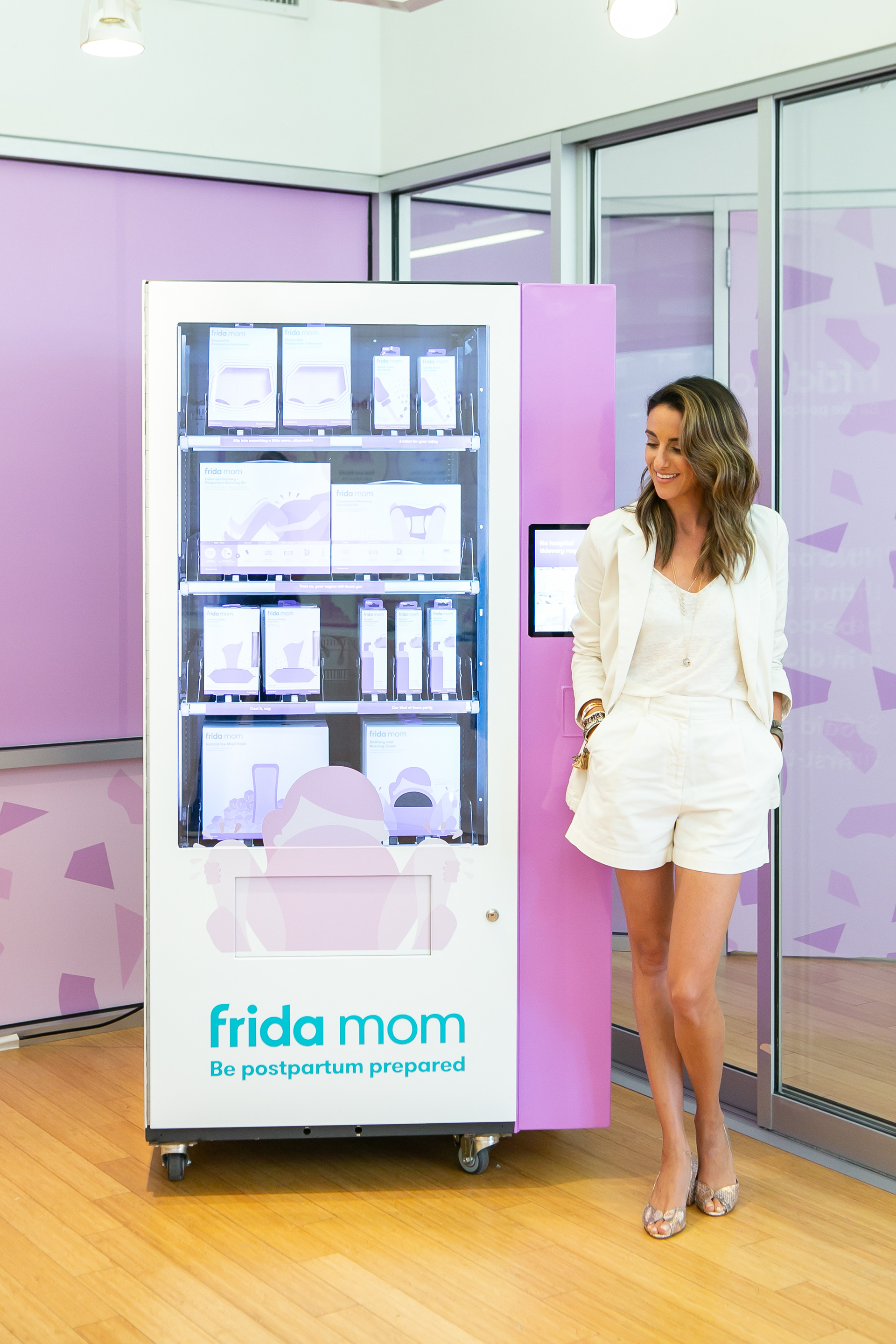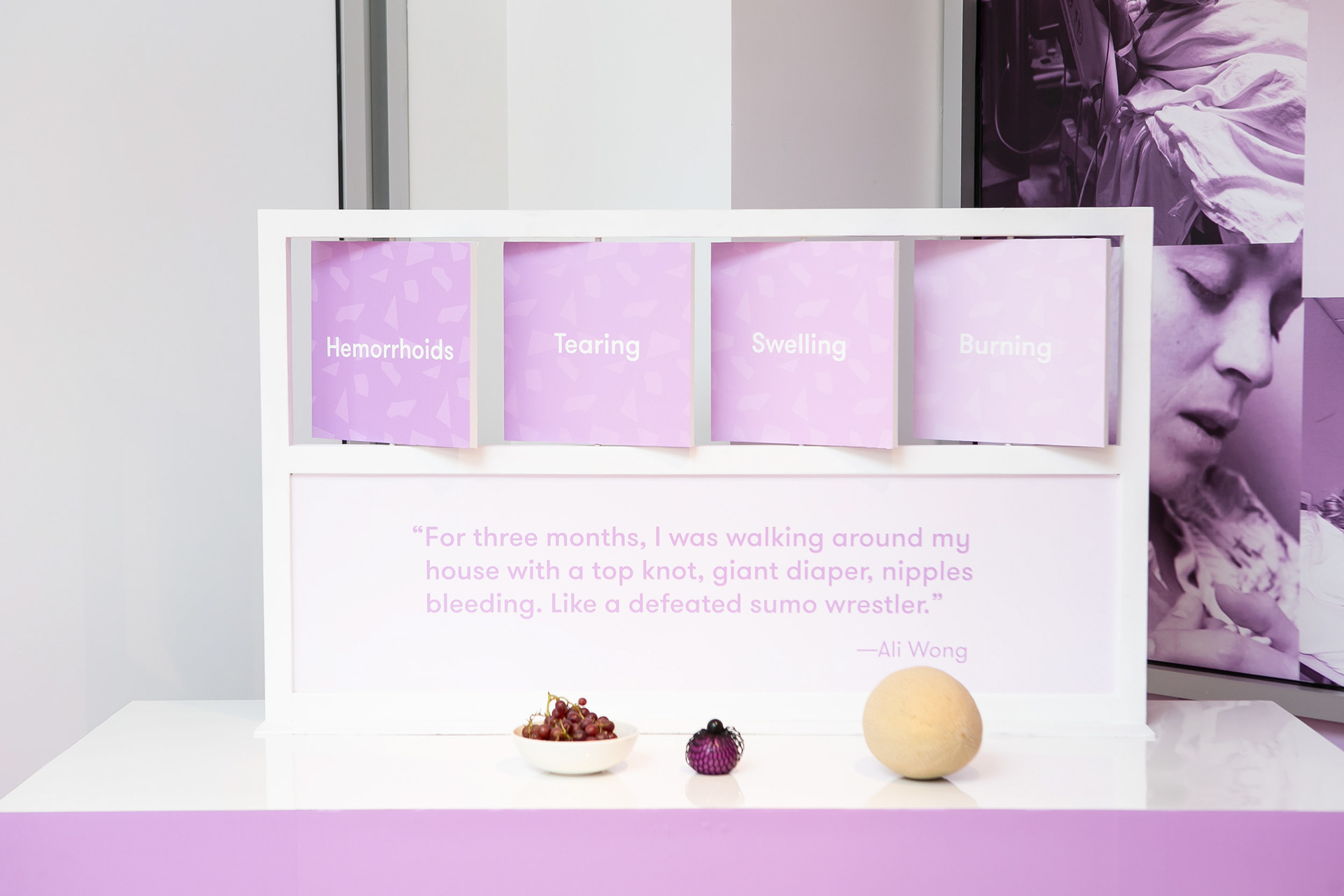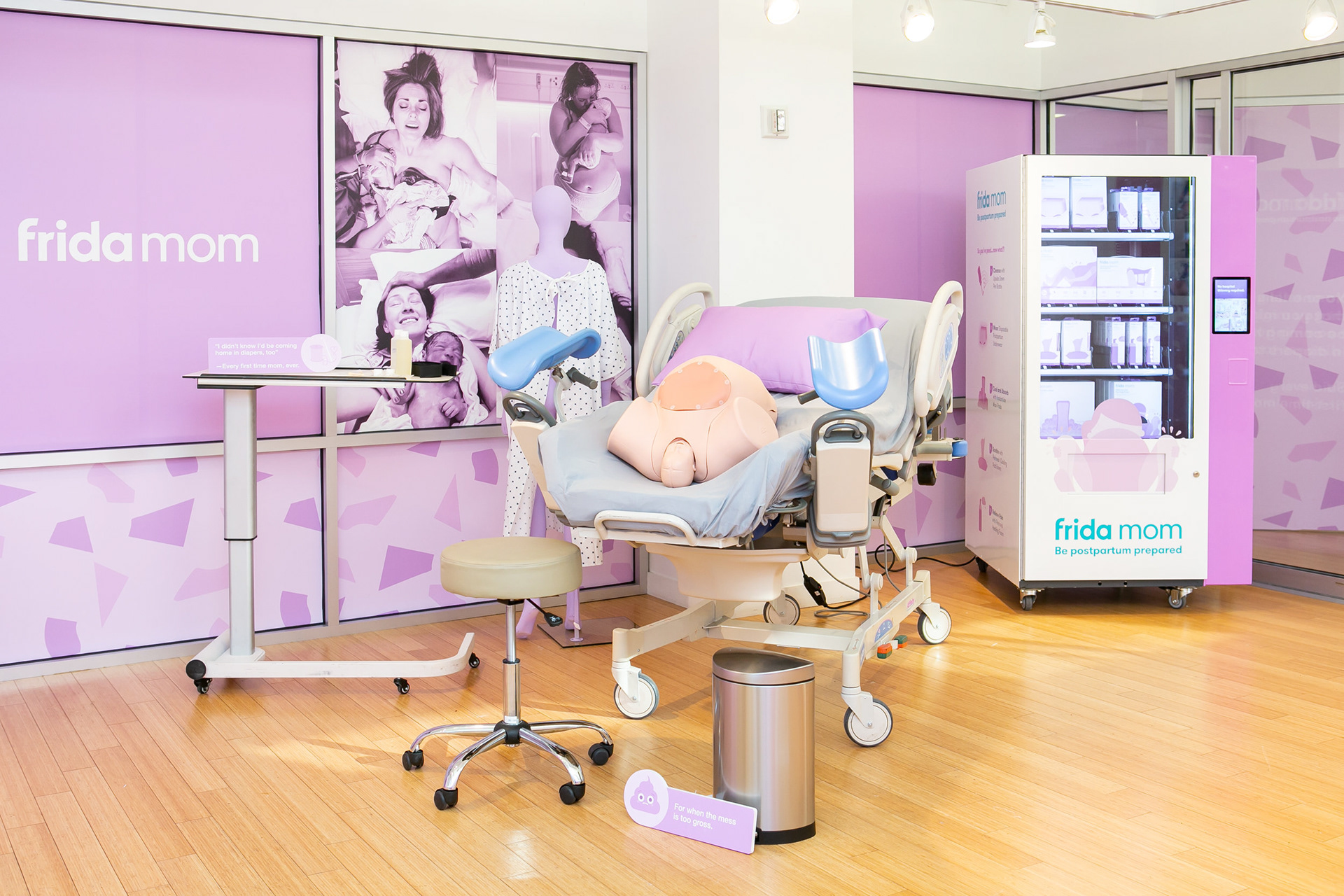 Before its transformation, this space was a functioning meeting room—this meant there was a ton of opportunity (i.e. a blank canvas) to create an immersive brand experience. Large scale graphics featuring brand colors, patterns, and illustrations Frida-fied the space. Small details such as fact bubbles a la VH1's "Pop-Up Video', peri bottle vases, and a Frida Mom branded vending machine were sprinkled throughout the space.