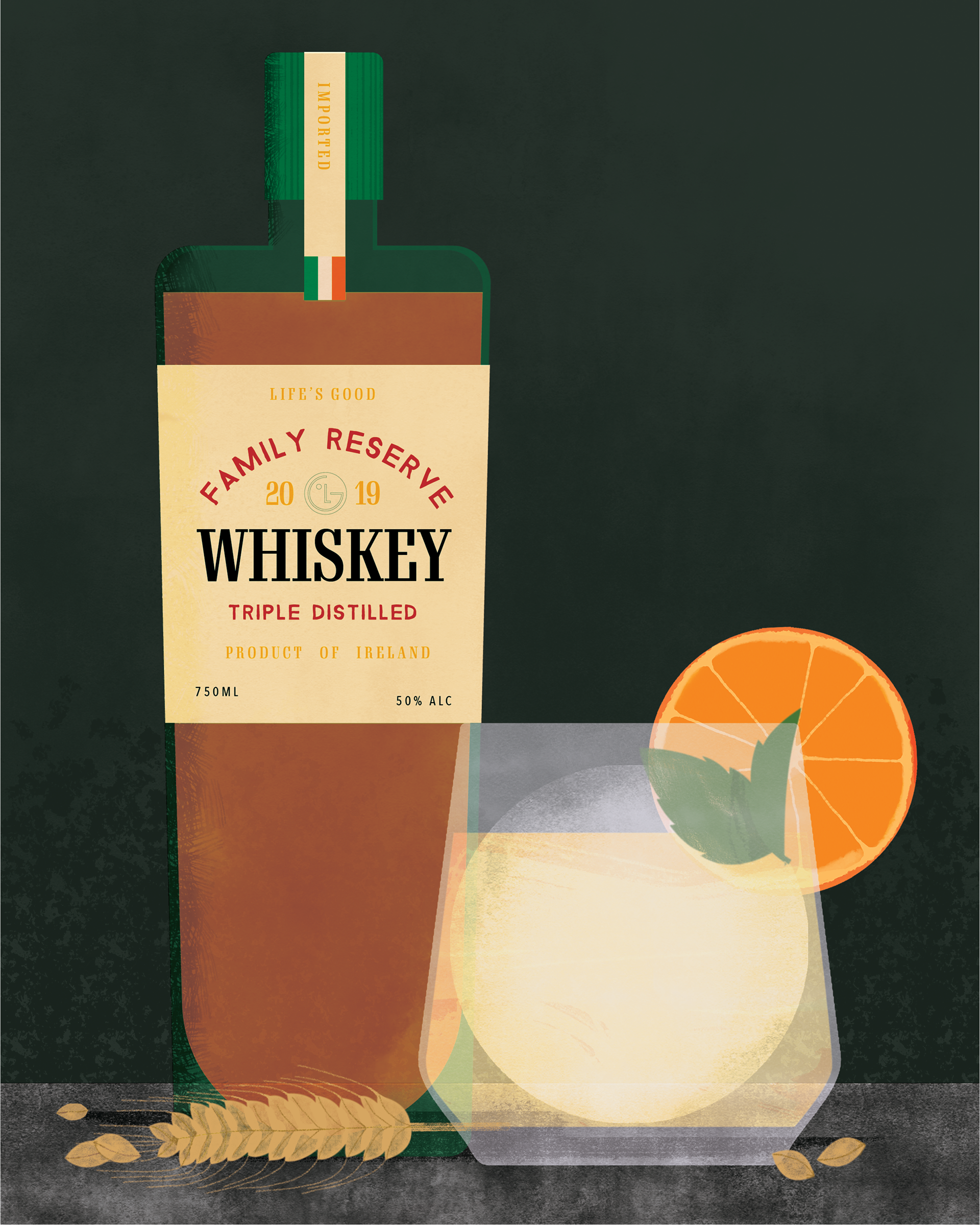 LG CRAFT ICE HOUSE
Project completed as an employee of Crush Studio
Specific Responsibilities: Graphic Design & Illustration

Experiential Design: Crush Studio  
Location: New York City
A collection of artwork created for LG Craft Ice Refrigerator product launch.  The event was comprised of four unique living spaces, and the artwork was created with each space in mind. Artwork included a series of four whiskey posters, a chalk mural of the 'evolution of the ball', a set of two branded playing card inspired posters, 15 illustrations for cocktail recipe cards, four simple posters created for the Living Room, and an LG branded whiskey map of the world. These were supported by branded elements such as napkins, logos, wayfinding, and patterns.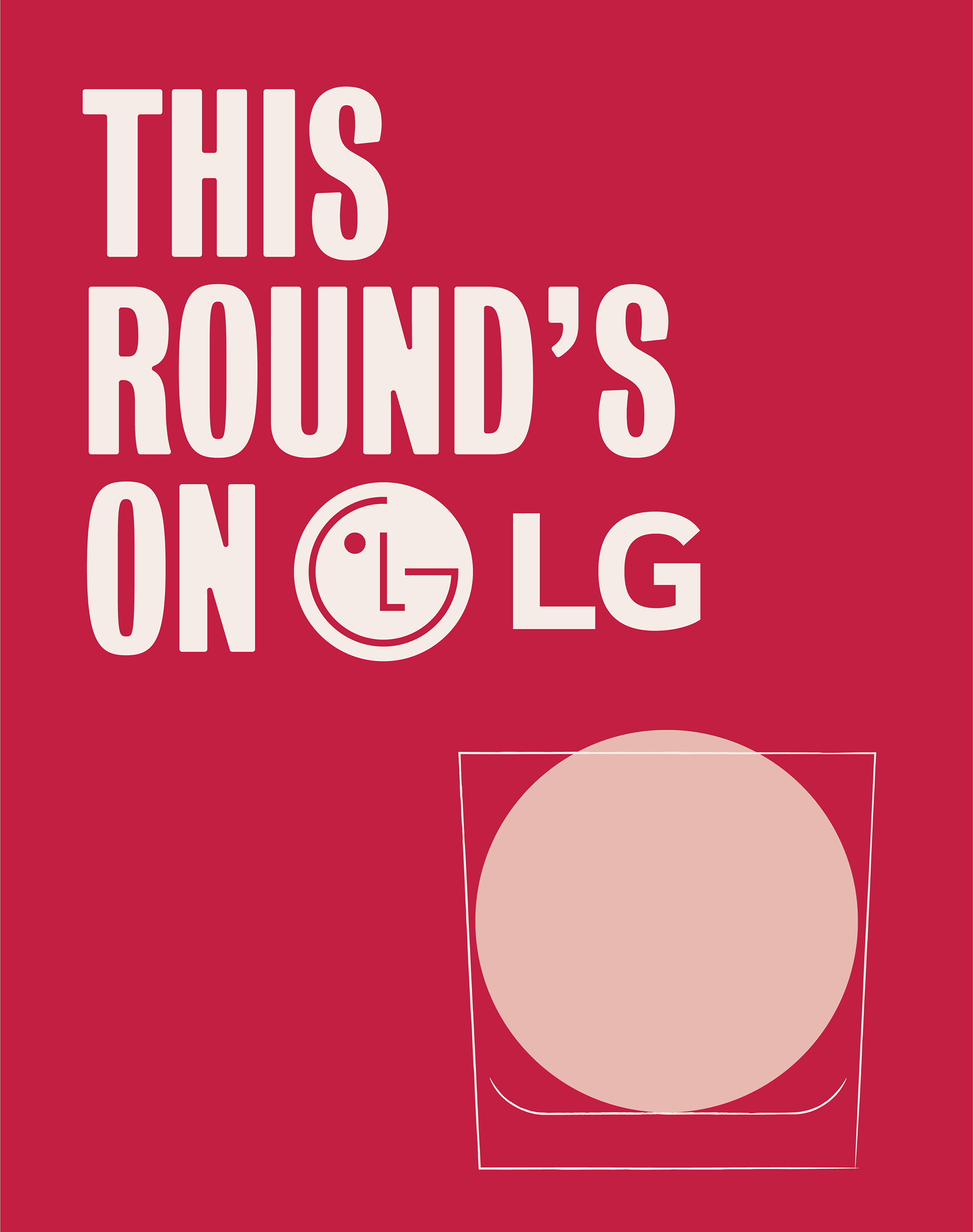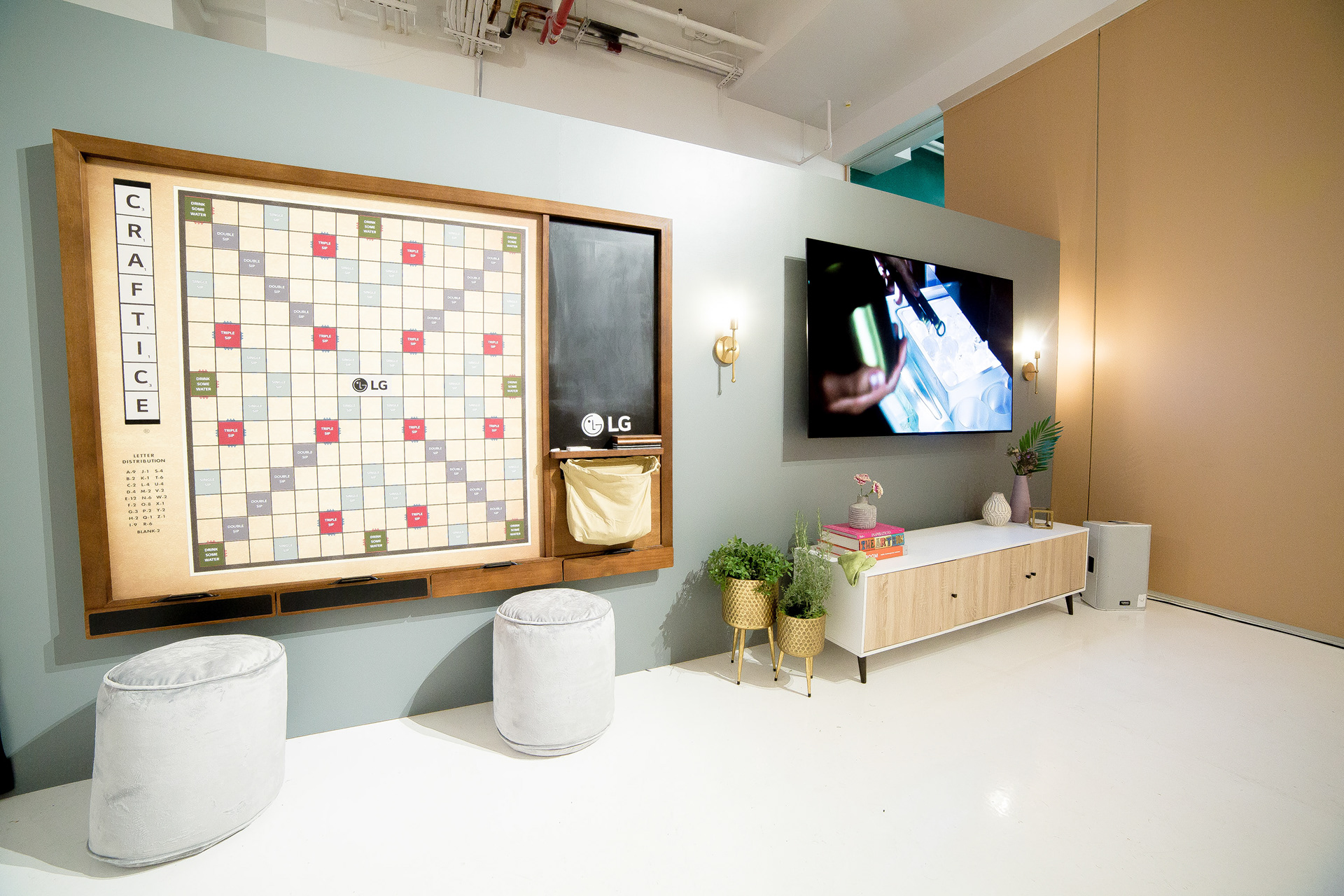 PIZZA HUT @ SUNDANCE FILM FESTIVAL 2019
Project completed as an employee of Crush Studio
Specific Responsibilities: Graphic Design & Illustration

Experiential Design: Crush Studio  
Location: Park City, Utah
Custom patterns and posters transformed a local pizza shop into a branded Pizza Hut Lounge where talent could relax and grab a bite of pizza while waiting for their Getty Images portrait.